UI/IX website design and development for NFT project amazonsnft.xyz
Welcome to Amazons' modern world. They are the new incarnation of old heroines. Just imagine how would they look like in the 21st century: cool outfits, stylish accessories, crazy hairstyles and spectacular looks․ Here you can find the character that can express your inner power and inspire you to achieve new heights.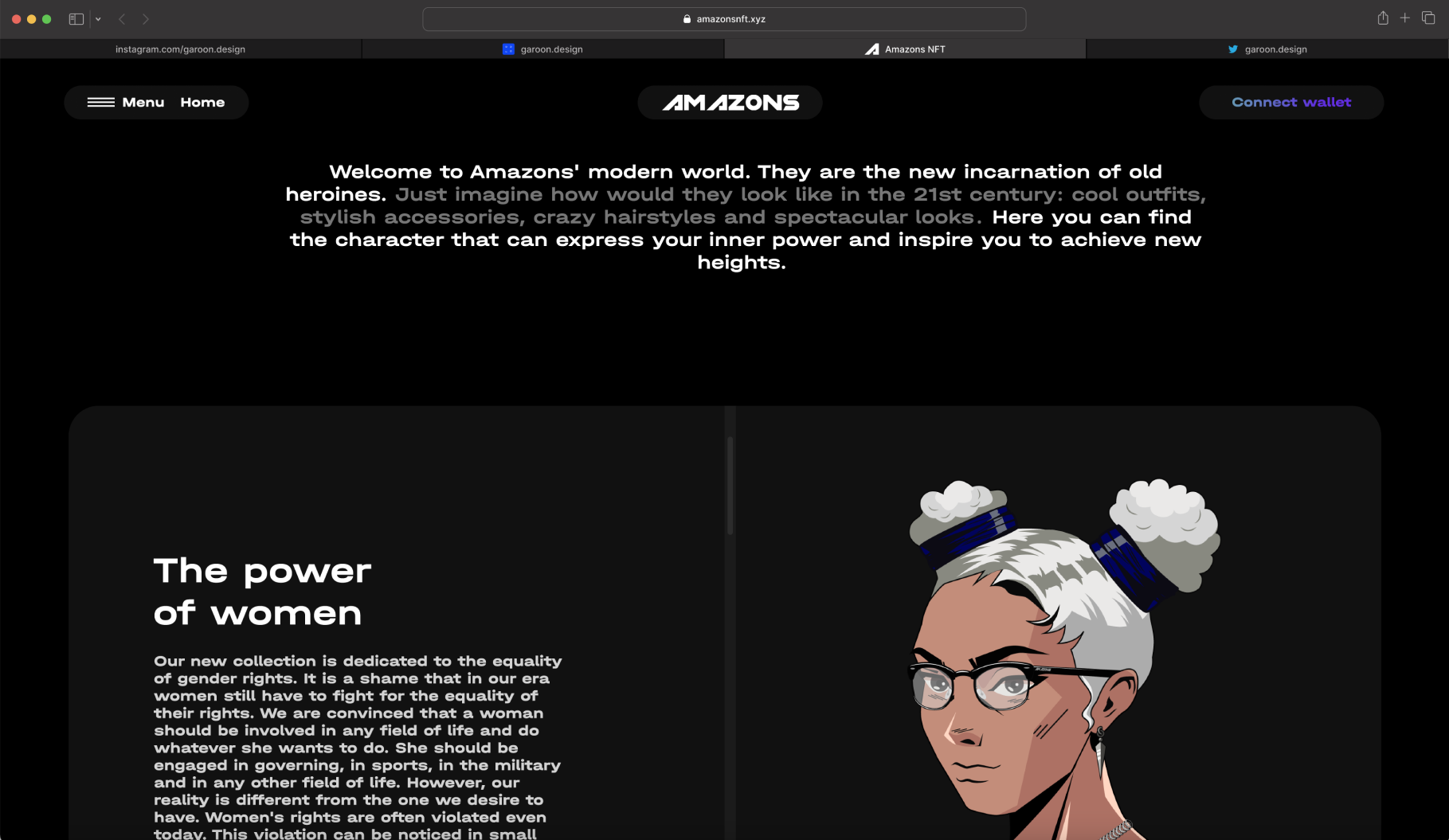 Block: Collection mini Presentation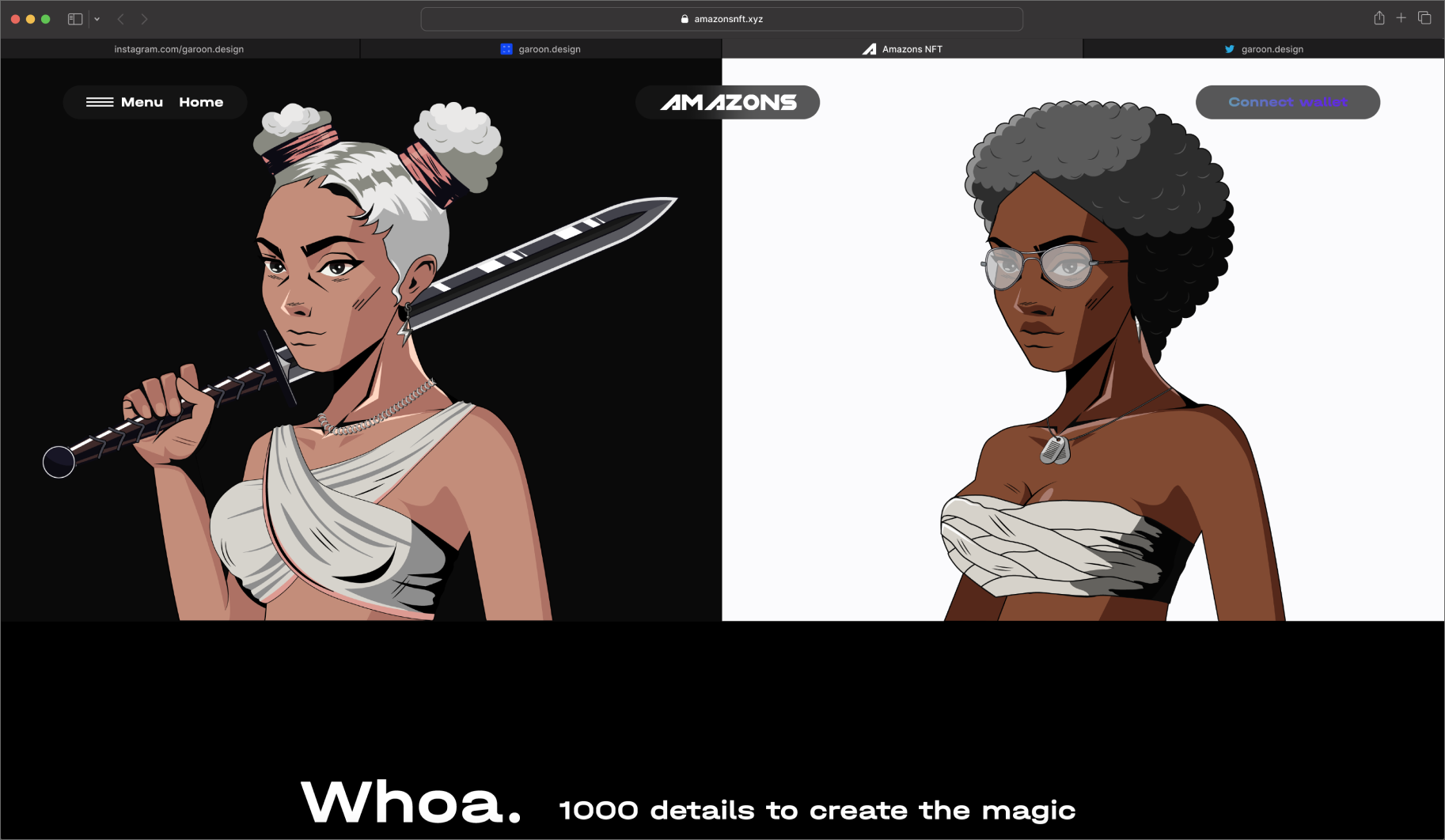 mobile version of the site amazonsnft.xyz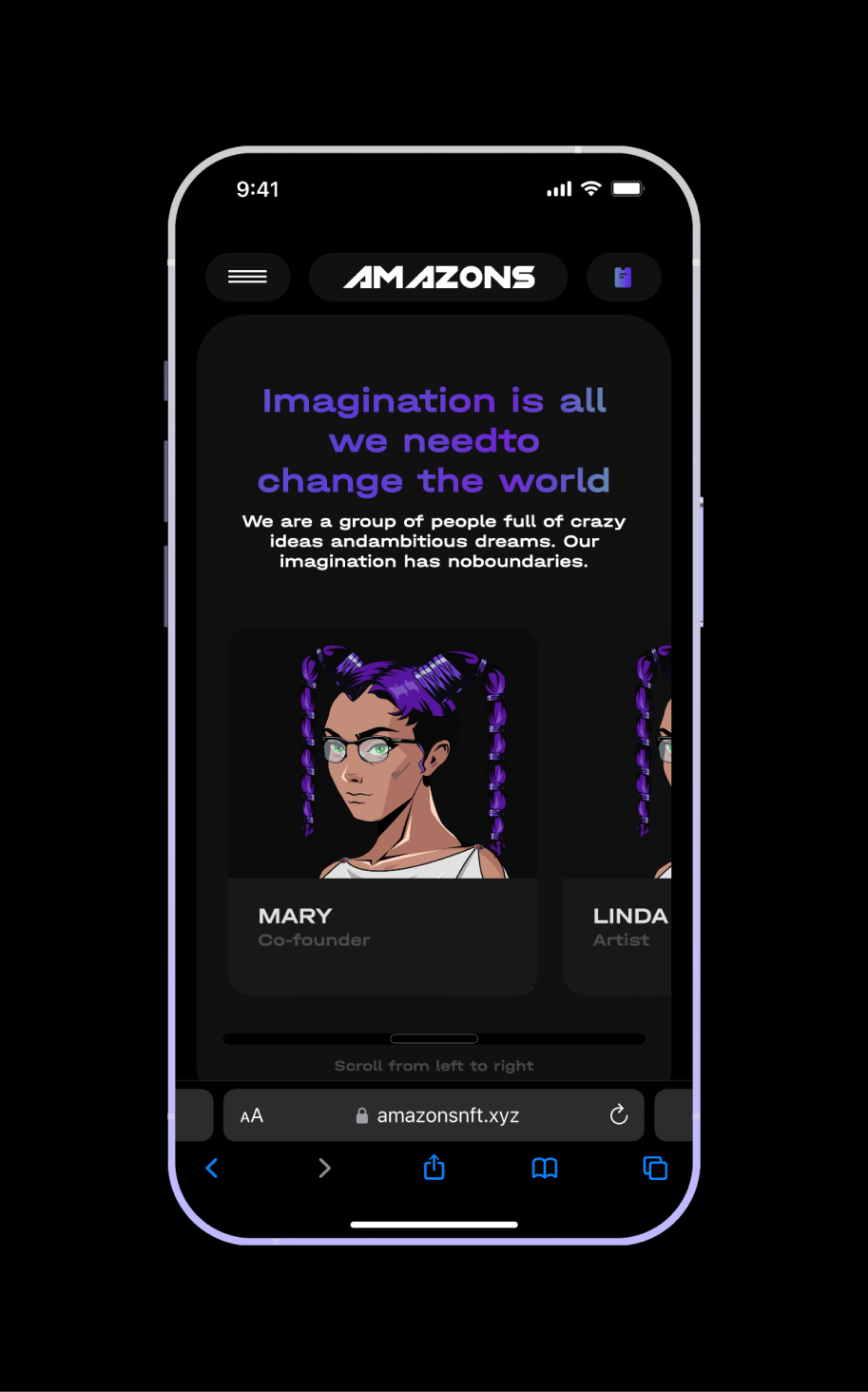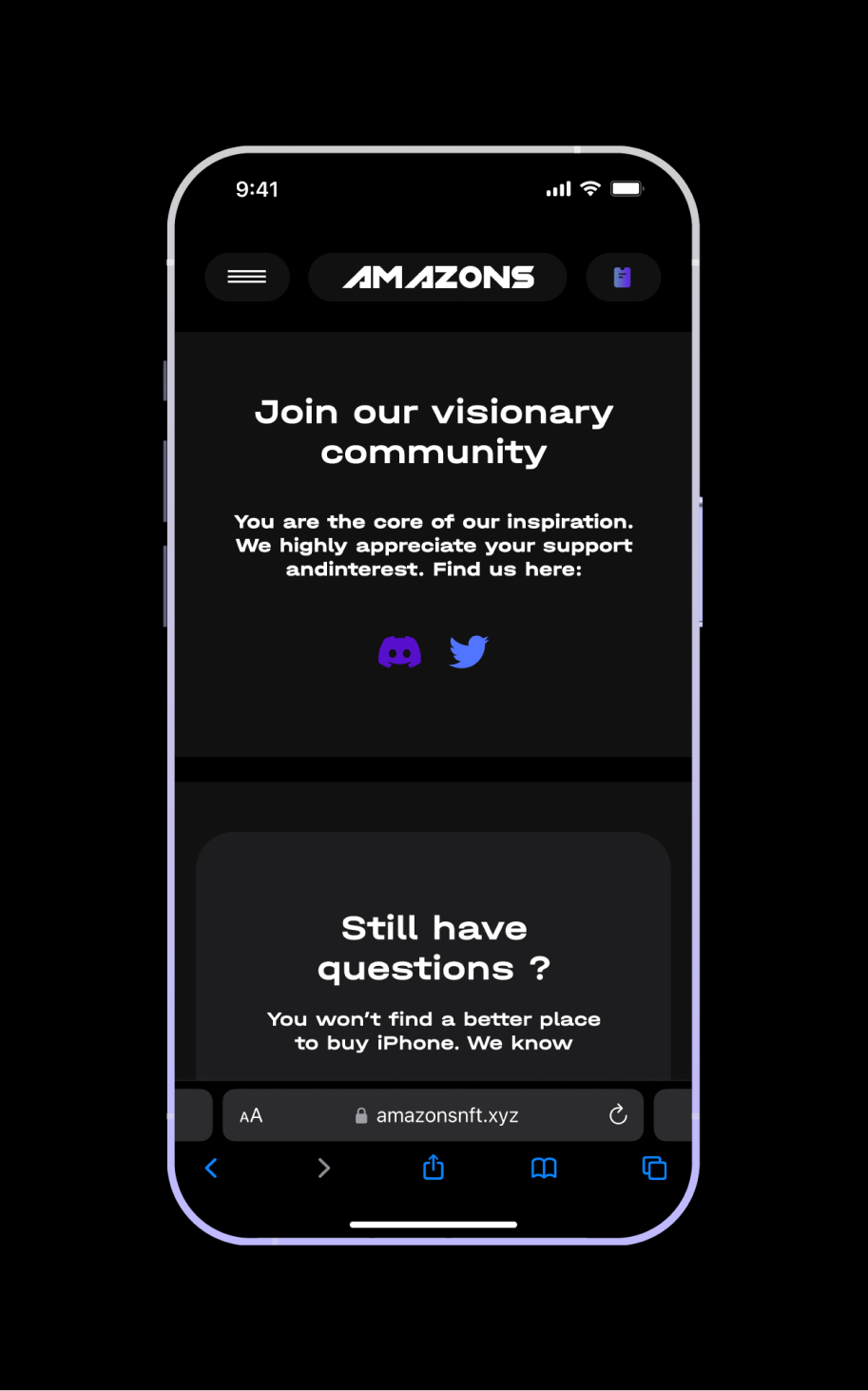 Amazons is a collection of women warrior NFTs. They are unique collectables living on the Ethereum blockchain.